2021 has been a complex year for international transport. Factors such as the various effects of the pandemic, container shortages and Brexit have been creating a perfect storm that has one more ingredient: a shortage of truck drivers.
And it was indeed in the UK where the first alarm signals went off, indicating the urgent need for professionals in the sector if it is to secure supply arising from the complications of Brexit. This situation is subsequently aggravating the tension at ports and the fear of terminals coming to a standstill.
As is evident from the scenes of empty shelves at supermarkets or queues at fuel stations, the problem can spread across the continent. In fact, carrier organisations estimate that Europe will need 400,000 truck drivers to meet demand in the sector.
Truck driver, a job with future prospects
While we have heard of the need in the UK for 90,000 drivers, the most worrying case is Poland, which has a shortage of more than 120,000. Germany and France, meanwhile, need around 50,000 each. Even in Spain, which has been somewhat better at weathering the storm, is going to need about 15,000.
Although the situation is now coming to light, the problem has actually been dragging on for years as it was clear that the current drivers were getting older and there was a lack of generational relief to take over. The average truck professional in Spain is about 50 years of age.
However, road transport is expected to grow in the immediate future according to a recent Transport Intelligence report. It is expected to grow by 4.7% this year alone and the European road freight market is expected to grow by 10.1% on pre-pandemic figures by 2025.
However, there is a positive side to all the problems being experienced by the sector for the driving professionals. And the profession has never been so in demand or so valued, with wages shooting up. Anyone who is willing to be part of this generational handover can benefit from the fact that this is great time to enter the sector.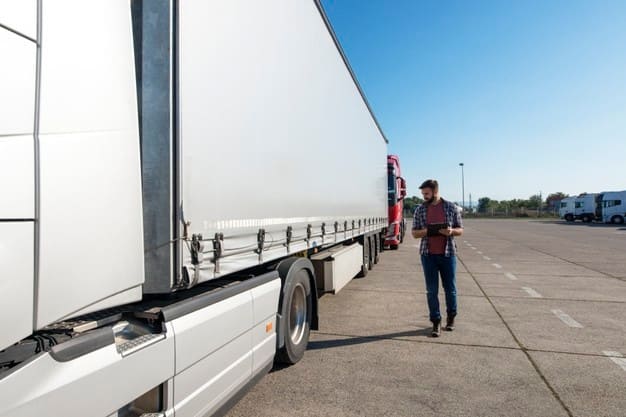 Requirements to be a truck driver: a vocational job
One of the keys aspects behind the shortage of carriers is the high training required by a good truck driver. To start, two qualifications are essential to work in this profession:
A driving permit: More specifically, a C1 permit (trucks up to 7,500 KG) or C (no weight limit). These cover driving techniques, road safety and vehicle transport.
CAP [certificate of professional competence]: Everyone must obtain a certificate of professional competence. This is compulsory training for transporting goods and needs to be renewed every 5 years.
Apart from the actual driving, other tasks such as taking responsibility for transporting the goods on time, taking care of the freight documentation and possessing digital skills to use the technologies related to the management of the cargo transport are also required. And when you add how hard it is to be away from home for so long, one thing that veterans of the profession all agree on is that this has to be a job you love.
Requirements for the transport of dangerous goods
The transport of dangerous goods is a process that adds new layers of complexity to a truck driver's work. Whenever loads pose a risk, regulations are tighter and there is more prep work for the driver.
This requires:
Passing a basic initial training course as a driver for the transport of dangerous goods (ADR) at any site endorsed by the Spanish Directorate General of Traffic.
Passing the aptitude tests belonging to the Provincial Traffic Headquarters.
The ADR authorisation is valid for only 5 years and must be therefore renewed every few years.
Would you like to work with Bilogistik?
The role of truck drivers will be crucial in ensuring the supply and transport of goods in the coming years.
At Bilogistik we are aware of how important working with good professionals is to offer our clients the best comprehensive logistics. Road transport is a critical component of a full door-to-door service. Therefore, we would love to work with you if you are a carrier. Do not hesitate to contact us if you are interested.